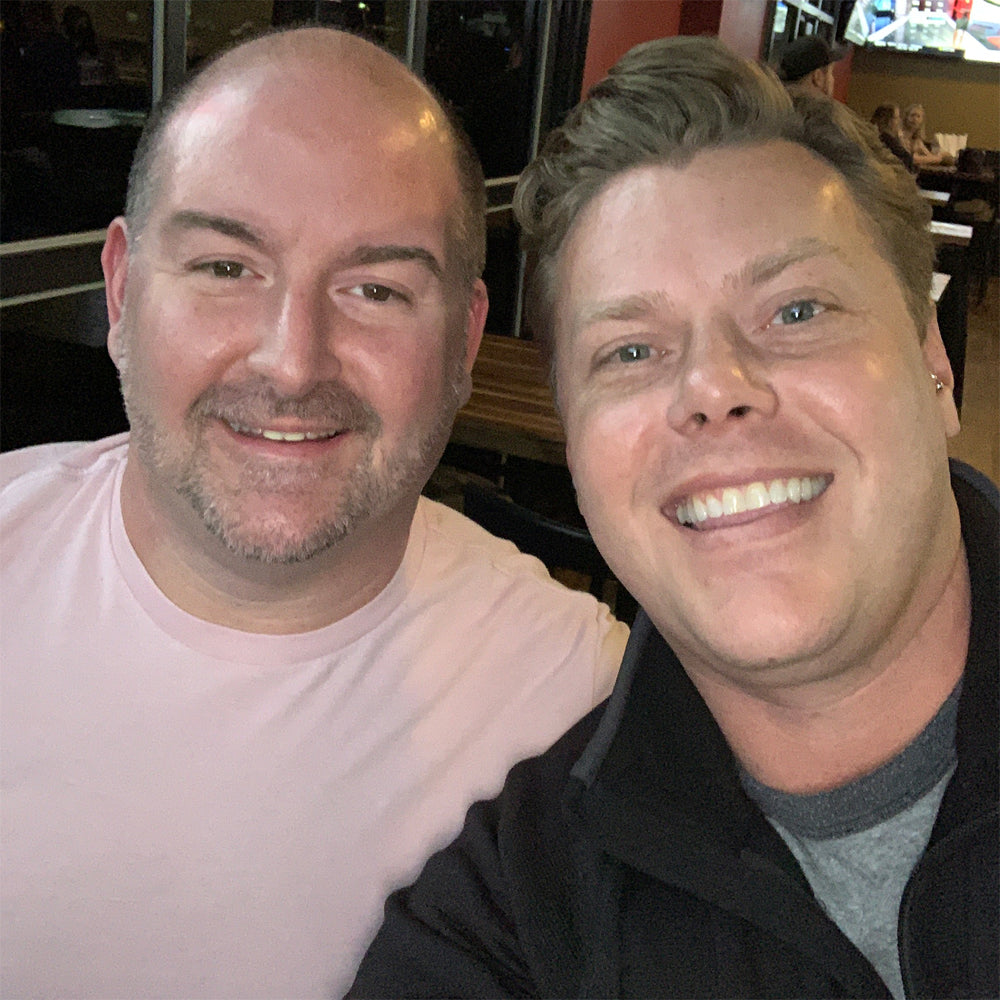 Waggytail Life, formerly Waggy Tail Treats, was established in 2004 out of a small home-based kitchen in Fargo, ND.
Our journey started with Molly, a Yellow Lab/Golden Retriever mix, that struggled with severe allergies. With a passion for baking, Jamie started researching and experimenting with different ingredients with the goal of creating a treat for Molly that was healthy and allergy-free. Molly was the head taste tester, but it wasn't long before friends, family, and neighbors started asking to purchase the treats for their dogs. As demand grew, in 2005, a website was born and orders started coming in from dog owners across the nation that were in search of a healthy, all-natural treat for their beloved fur babies.
Fast forwarding to 2008, Jamie's dream of having a storefront came to fruition and Waggy Tail Treats was dubbed Fargo's first dog bakery! Conveniently located on University Drive, customers poured in to watch Jamie make his treats and would choose from a variety of over 70 handmade gourmet treats and specialty bakery case items. Popularity soared and Waggy Tail Treats started populating the shelves of local retail and pet stores, veterinary clinics, and more.
With much success and gratitude, the demand for Waggy Tail Treats was so great that Jamie outgrew his storefront and was faced with either relocating or expanding his operations to a second location. Although thankful for all of his loyal customers and the friendly faces that greeted him each day, Jamie felt the exhaustion of long hours and many sleepless nights. In May 2011, Jamie decided to close his doors and shifted his focus to family life.
In 2021, Jamie and his business partner Nick started the process of bringing Waggy Tail Treats back to life. Our vision: Create a brand that is all-inclusive, healthy, and everything dog related. Our mission: Produce high-quality, all-natural, chemical and preservative-free gourmet and specialty dog treats. Rebranded and relaunched, Waggytail Life was born!
Although the marketplace has changed a lot over the years, what hasn't changed is the original Waggy Tail Treats recipes and commitment to improving the health and well-being of your furriest family member. We make our treats with all-natural, human-grade ingredients. (Yes, you can eat them!) We will never use fillers, byproducts, or chemical preservatives. We are committed to quality and your satisfaction is guaranteed!